November Wellness Spotlight
Lung Cancer Awareness Month
Lung cancer is the leading cause of cancer death and the second most common cancer in the United States, affecting both men and women, according to the Centers for Disease Control and Prevention. Each year, there are over 218,000 people in the United States diagnosed with lung cancer, and 149,000 people die from this disease. Although, if caught in the early stages, there is a high cure rate. This Wellness Spotlight includes information about who is at risk, symptoms of lung cancer, how to prevent it, as well as North Dakota smoking statistics.
What puts Someone at Risk?
Smoking cigarettes
Being exposed to secondhand smoke
Being exposed to radon
Family history of lung cancer
Symptoms of Lung Cancer
Coughing that is persistent, and will not stop
Chest pain
Shortness of breath
Wheezing
Coughing up blood
Feeling tired most of the time
Weight loss with no cause
Loss of appetite
Prevention
Don't Smoke
Smoking cigarettes is the number one risk factor for developing lung cancer, according to the CDC. Smoking cigarettes is linked to about 80-90% of lung cancer deaths. People who smoke cigarettes are 15 to 30 times more likely to get lung cancer and potentially die from this cancer in comparison to those who do not smoke. Along with this, using other tobacco products can increase the risk for lung cancer. The best way to approach preventing lung cancer is to not start smoking or quit if you currently do.
Secondhand Smoke
Inhaling smoke from other people's cigarettes, pipes, or cigars can also cause lung cancer, as mentioned by the CDC. Those who are exposed have a 20-30% increased risk of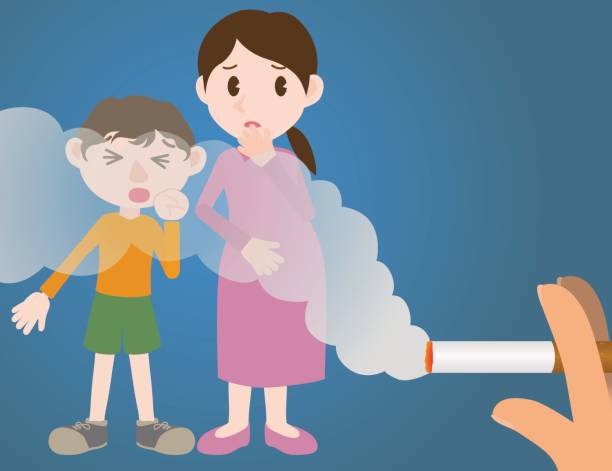 getting lung cancer. It can also cause other health issues such as increased ear infections for children, health issues for unborn babies, and wheezing, coughing, or shortness of breath. To prevent the dangers of secondhand smoke, make your home and car a smoke-free environment. It is best to also avoid areas where others are smoking.
Radon
Radon is a naturally occurring gas that forms in rocks, soil, and water. It cannot be seen or smelled in any way. When you breathe in radon has, it can get trapped in your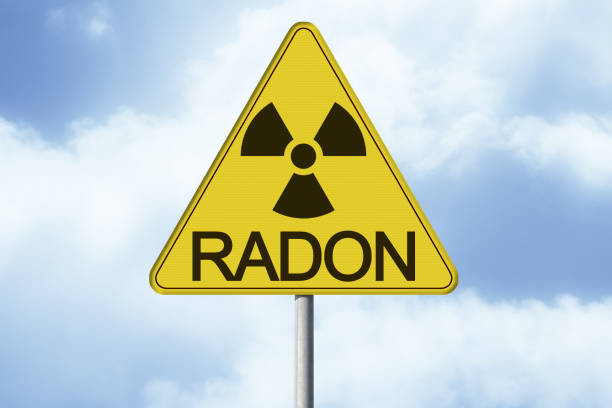 lungs. Over time, this can lead to developing cancer. It can get into homes and go undetected. One in every fifteen homes have high levels of radon. This can be very dangerous as it is the second leading cause of lung cancer in the United States, as noted by the CDC. The U.S Environmental Protection Agency estimates that radon causes about 21,000 lung cancer deaths each year. To help with this issue, it is advised that all homes be tested for radon. It is recommended to buy a radon test kit to check the levels of radon in your home.
For information on how to test your home for radon, click here
Who should be Screened?
The Mayo Clinic recommends lung cancer screening for those who are:
Older adults who are current or former smokers
People who have smoked heavily for many years
People who have smoked heavily but quit
People who have a history of lung cancer
Those with a family history of lung cancer
North Dakota Smoking Rates

Below you will find statistics on how North Dakota's smoking rates compare to the national rates of smoking.
As of 2021, 15% of adults 18+ currently smoke cigarettes in North Dakota

As of 2021, 11.5% of adults in the United States smoke cigarettes

As of 2021, 5.9% of High School Students smoke cigarettes in North Dakota

As of 2022, 2.0% of High School Students in the United States smoke cigarettes
Read about North Dakota Tobacco Prevention and Control Program Here
Read more about North Dakota compared to the U.S National Smoking Data Here
Resources: 
Lung Cancer Awareness Month – Stony Brook Medicine
Risk factors for Lung Cancer – CDC
Lung Cancer Screening – Mayo Clinic